According to one of the attendees at the book launch party for A JOURNEY THROUGH LITERARY AMERICA, there are over 120 publishers in Santa Barbara. On 10/10/09, it was one Napa Valley publisher's turn to shine in Santa Barbara as Tamra Dempsey and Thomas Hummel celebrated the launch of their book, published through Val de Grâce Books. Various luminaries from the Santa Barbara publishing world were in attendance, including the publisher of a well-known Santa Barbara calendar and coffee table book, many representatives from Serbin Communications, whose publications run the gamut from a photography magazine to inordinately high end, limited-edition books, to a former classmate of Raymond Carver's turned private eye, to a legendary team of book designer and editor, to representatives of the world's largest printing company, and members of the next generation of writers, photographers and publishers.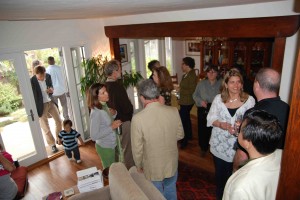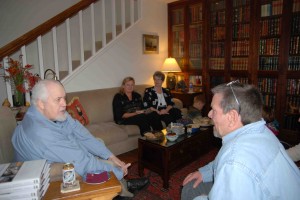 Theil Shelton hosted a classy and intimate event where the conversation often turned to literature. Against an inspiring backdrop of gold foil-stamped leather-bound classics, how could it not? American literature has a proud tradition of passion, innovation, and respect for what has come before. A taste for all of those characteristics was in evidence at the launch party.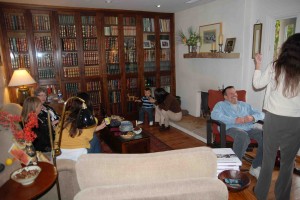 A toast was made. Reclusive author Thomas Hummel was mum.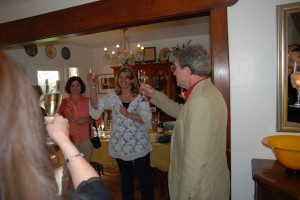 The festivities drew temporarily to a close as the time of the book signing at Chaucer's Books approached. Ed Conklin, of Chaucer's Books, a treasured institution of Santa Barbara, and of literary enthusiasts from far and wide, gave the introduction.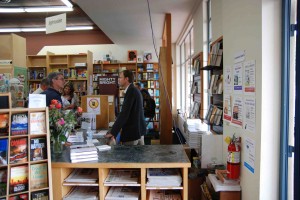 Ed became an early champion of the book when he met us at the 2007 Book Expo America. He has maintained an interest in the book and its success. For this, we are very grateful. Many people have come together to support the book, from Tamra's and Thomas's friends and relatives to many many talented colleagues. 
Charles Dickens wrote:
"The whole difference between construction and creation is exactly this: that a thing constructed can only be loved after it is constructed; but a thing created is loved before it exists, as the mother can love the unborn child. In creative art the essence of a book exists before the book or before even the details or main features of the book; the author enjoys it and lives in it with a kind of prophetic rapture."–Charles Dickens, The Pickwick Papers.
Many of the people assembled at the party were witnesses of  that period of prophetic rapture. But Thomas and Tamra were secretive back then, releasing only bits and pieces of the project in advance. Now the cat's out of the bag.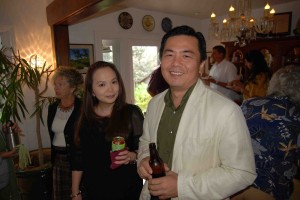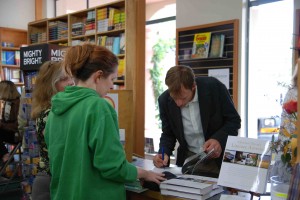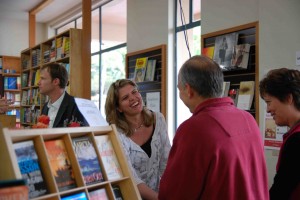 After this event we feel the book is has been presented to the world. It is out there. Launched. Floating downstream in its basket of rushes.
Thanks to all who helped make this book happen, from those who contributed services or advice to those who, just by their presence, and support, made a difference. Enjoy A JOURNEY THROUGH LITERARY AMERICA. 
P.S. I hope Tamra will also post photos and descriptions of those who attended. I know I have not done them justice. 
TRH